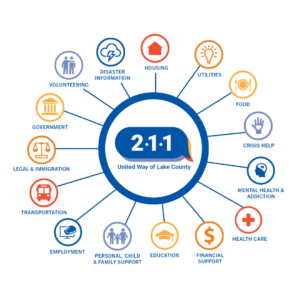 2-1-1 United Way of Lake County
Help Starts Here
211 is the place with the answers you need to live well in Lake County, Illinois.
211 is Lake County's free one-stop shop for help:
It's a telephone helpline.
It's a texting chatline.
And, it's this very website you're visiting right now.